YOU ARE CORDIALLY INVITED TO:
Discovering Indiana's Natural, Hidden Beauty

An art exhibit featuring the paintings of
KEN BUCKLEW
Indiana's premiere nature and wildlife artist.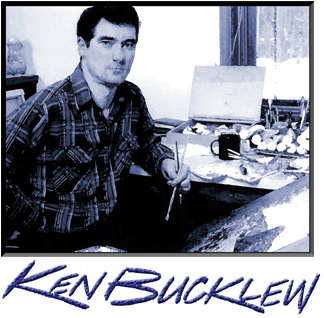 Saturday, August 28, 2004
10:00AM until 5:00PM

Sunday, August 29, 2004
11:00AM to 5:00PM




Forest Park Inn
The Overlook Room
701 Cicero Road on Route 19N
Noblesville, Indiana 46060

This exhibit is sponsored by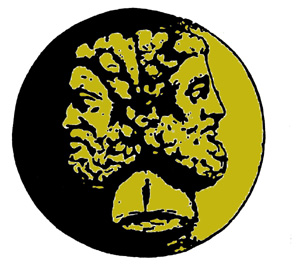 Proceeds from a raffle of a 24" x 30" Limited Edition of "Sumac Grove"
valued at $1,450 and a portion of sales will benefit the Janus Development Services, Inc.


The Artist

Ken Bucklew's art continues to build on the impressionistic style of Hoosier painters from the late 19th and
early 20th century that settled an artist colony in historic and scenic Brown County. Serious art collectors,
horticulturalists, and arborists alike are awed by the scientifically accurate detail of Mr. Bucklew's work. He
captures the breathtaking beauty of Indiana's wild places that few individuals will ever have the opportunity to see. Mr. Bucklew provides an artist's map and description of each painting for those who wish to observe the beauty of a landscape he has preserved on canvas. More details on his background and art are available on his web site at:

www.kenbucklew.com

The Exhibit Features more than 20 original oils, acrylics, watercolors and more than 60 limited and open
edition framed prints ranging in size from 8x10 to 32X40. Each limited edition print can be
ordered in the size and with a frame to fit the décor of any room..

For more information you can contact any one of the following:

On the Web:
http:// www.kenbucklew.com

By E-mail:
Robert Bill or Julie Emswiller, Janus Developmental Services, Inc servingyou@janus-inc.org
Phil & Sandy Watson, Publisher Info@kenbucklew.com

By Phone:
Robert Bill or Julie Emswiller, Janus Developmental Services, Inc: (317) 773-8781
Ken Bucklew Art Studio & Gallery : (812) 829-3415
W/ S Solutions, Inc. (630) 416-0342


Phil & Sandy Watson, W/S Solutions Inc.